Allstar Repeater Node Motorola MTR-2000
Topic starter
June 2, 2021 10:57 pm
This is my Allstar test setup, Phase I
I'm using an MTR2000 repeater, the same thats up on squaw, except this one is UHF.
PI-4, using the beta version of allstar, and a repeater builder RA-40 interface board. 
I'm using full DSP in RX and TX, and letting the RA40 board do all the decoding and encoding of the PL tones.
All the interfacing is on the large accessory connector on the back of the repeater, unlike the squaw mountain node, which is using a combination of accessory connector, and wireline IN/OUT.
So far its sounding fairly good. Give it a try. 
I have not forwarded any ports yet, which is my next step of the project. 
Also still need some fine tuning. 
Operating on 448.325 -5 100hz PL, currently running 25 watts.
The final piece to everything, is to mount the node, pi-4, and a 12V to USB supply into a 1u Rack enclosure. 
Phase II
After the allstar in fully functional, I'm going to integrate the Kansas City MMDVM board into the mix. There is a way to combine the 2, and to allow the repeater to lock out the other mode, so they don't mix into each other.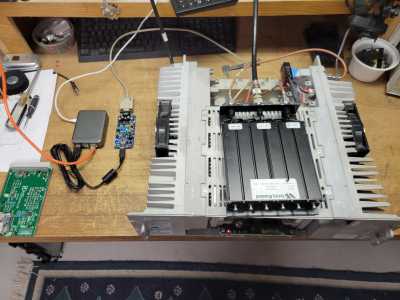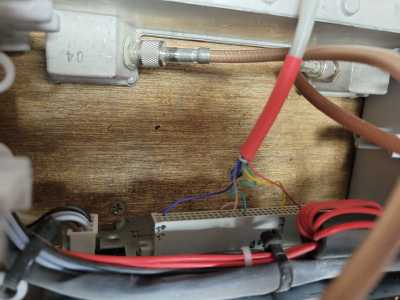 This topic was modified 4 months ago by
n2pdq