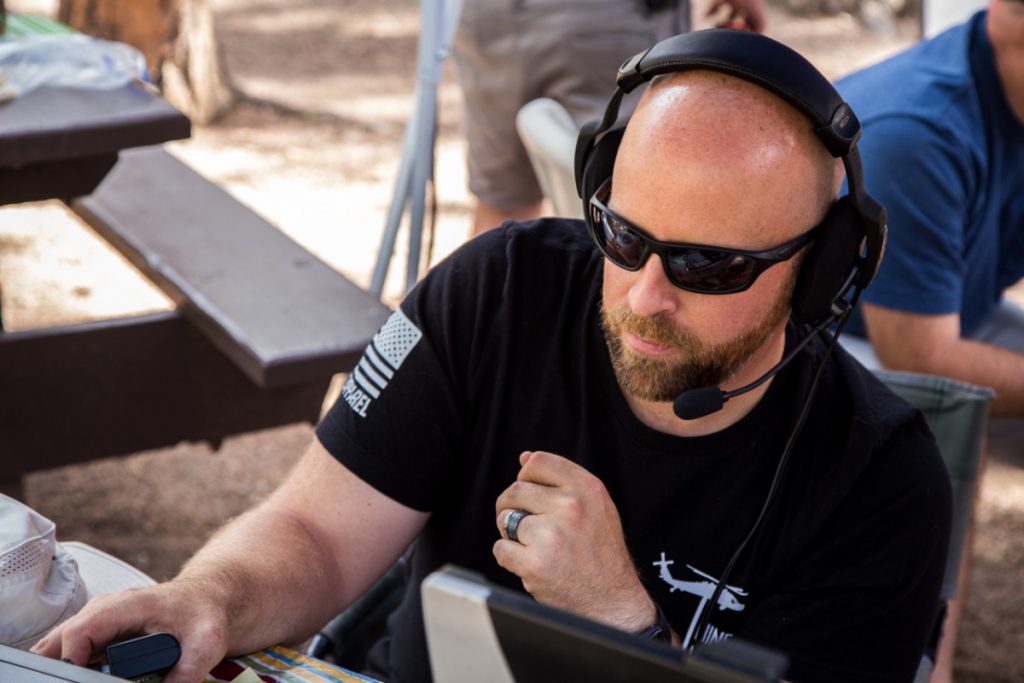 From one of the most iconic movies on my time, John Hughes' Ferris Bueller's Day Off captured the single greatest day a high school senior could have in skipping school. That seemingly innocent day off for the main character, Ferris Bueller, turned into a day filled with simply staying one step ahead of his parents, teachers, principal, sister and the student body itself. Throughout the chaos of that day, Ferris drops one of the most memorable lines in movie history to the viewers; "Life moves pretty fast…if you don't stop and look around once in a while, you might miss it." Even though the year 2020 could be remembered as the 'Great Pause,' the amateur radio service and the Parker Radio Association are moving pretty fast…if you don't stop and look around once in a while, you might miss all that is happening in amateur radio and your amateur radio organization.
Without skipping a beat since February, the PRA has been bringing amazing online content via its YouTube Channel. (If you think you've missed something, go to YouTube and search 'Parker Radio Association'). Our monthly business meetings and Elmer Nights are always capped off with amazing presentations related to the amateur radio service. These presentations are given by members that are simply passionate about a particular aspect of ham radio. Personally, there has not been one presentation that I did not learn something new. Considering that I've been licensed for 28 years, it goes without saying that these presentations are top notch. I also think that our presentations speak volumes about our membership, their talent, and willingness to want to teach and educate.
Even in the face of the COVID-19 pandemic, the PRA committees have been very hard at work. Our website committee continues to ensure our website is one of the best out there for membership content, ease of accessibility, navigation, and content. What is also really exciting is that the website team is working diligently on a facelift to the site. Keep an eye out in the coming months for an even more amazing site.
Another committee that has been nothing but consistent and moving forward is our repeater committee. This committee has not only secured a site for the K0PRA Fusion repeater thanks to Randy-K0TNG, but through the support of Don-W0CFI, the committee has been able to place our D-Star repeater in its new home, with internet access. As infomercial hosts tell us, "but wait, there's more…" The repeater committee, through generous donations of equipment, time, and resources, has also been able to set up a 2M analog repeater as well. This goes to show that even in the face of adversity, amateur radio and the will of its operators, remain committed to ensuring the message gets through.
A third example of a PRA group that has been active is the Portable Ops Group. This group enjoys hiking and deploying portable HF equipment every month or so. The hikes range from basic table top, park-bench set ups, to climbing summits, and everything in between. This group not only loves making a bunch of contacts, but this group is passionate about teaching everything from antennas, to batteries, backpacks and coax. Not only is getting on the air important, but being able to teach and learn about the amateur radio service is where the magic happens.
What has been exciting in the last several weeks has been the resurgence of VE Testing in the area. Our area Volunteer Examiners have been busy and the growth of new operators and upgrades has been plentiful. If you're considering getting your amateur radio license or your considering an upgrade, there is not better time than now to take that first step towards your goal.
At the core of the PRA is, "Our mission is serving others by promoting amateur radio in the community and providing the training and support required to become an amateur radio operator. We will develop, enhance and maintain radio systems suitable for providing communications for the benefit of the community; and when requested, to assist civil authorities. We will continue to promote a culture that gives opportunities for amateur radio enthusiasts to socialize, learn, exchange ideas, and contribute to the enjoyment of our hobby." One only needs to look back at the at the last 60-90 days to see the PRA living out this mission each day, week, and month. All members and committee chairs should not only be proud of your individual and collective efforts, but for those members that are new to us, we welcome you!! We highly encourage you to get involved by shopping for a committee to broaden your learning in amateur radio and participation in the PRA. There is no doubt that the PRA moves pretty fast…if you don't stop and look around once in a while, you might miss all that is happening in amateur radio and your amateur radio organization.
73,
Dan – N2SRK
President
Parker Radio Association