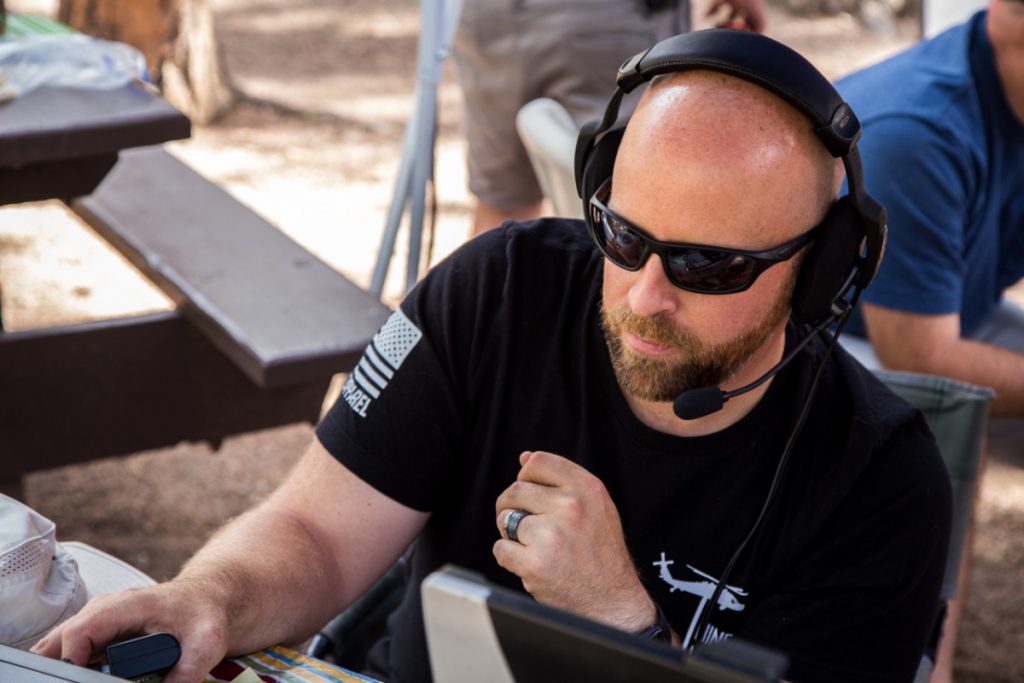 It seems like only yesterday that the Parker Radio Association hit the 100 member mark in 2019. In 2014, the founding 13 members figured that if we could encourage about 25 or 30 regular members to participate on a monthly basis in regular club activities, we would be successful. As of the end of August, we are at 176 members. Not too shabby for a group that committed to Play Radio, Have Fun, and Keep the Squelch Loose back at our founding meeting in 2014. One thing that remains constant in amateur radio is change. Change is necessary for survival; at the same time, we can never lose understanding on our foundation and the actions that have gotten us this far.
One of the most intriguing anomalies since the onset of the COVID-19 pandemic is that the PRA has grown. In previous articles, I have mentioned that one of the most important traits in the amateur radio service is the ability to stay versatile. By embracing online meeting formats and tying those into a YouTube Channel was only a wild idea in January 2020. Fast forward to today, it is our norm. It is because of this versatility that our members not only embraced an online format, but encouraged it. Through that encouragement, our content grew, our platform was easily accessible, and we continued to attract new members. It goes without saying that no one person was responsible for making this happen; it was a collective effort of talents, resources, knowledge and ultimate passion for amateur radio that delivered for the PRA and amateur radio. If you have been a presenter, a net control operator, participated in our meetings, or provided help behind the scenes in the Production Control Room, you are what make the PRA great and I thank you for your commitment and generosity.
It would be foolish of me to not recognize a fellow "2-Lander" that has risen to the ranks of the new ARRL CEO. The ARRL Board of Directors elected David Minster, NA2AA, of Wayne, New Jersey, as ARRL's new Chief Executive Officer, starting on September 28. In the ARRL release, Minster states, "Building a culture of accomplishment and accountability is what I do best. My initial focus will be working with the Board on establishing strategic goals and concrete plans to navigate ARRL through the digital transformation required for the coming decades of its Second Century. This includes exciting and innovative ways to be engaged in amateur radio, while growing activity and membership." I think it goes without saying that the PRA can likely give David a couple hints and suggestions on providing those innovative ways to engage in the service while growing membership actively. Bottom line, David will be a great resource for the ARRL and its membership.
In a surprise proposal, we learned in the last few days that the FCC has introduced a proposal to reinstate Amateur Radio Service fees. Bottom line is that licensees would pay a $50 fee for each amateur radio license application should the FCC adopt the rules it proposed this week. Included in the FCC's fee proposal are applications for new licenses, renewal and upgrades to existing licenses, and vanity call sign requests. One key note is that applications for administrative updates, such as changes of address, and annual regulatory fees are excluded.
The FCC proposal is contained in the Notice of Proposed Rulemaking (NPRM) in MD Docket 20-270, which was adopted to implement portions of a 2018 Act "Repack Airwaves Yielding Better Access for Users of Modern Services Act" — also known as the "Ray Baum's Act." Take careful note; "REPACK AIRWAVES YIELDING BETTER ACCESS FOR USERS OF MODERN SERVICES ACT." You will have the opportunity to comment on this proposal directly with the FCC. Deadlines for comments and reply comments will be determined once the NPRM appears in the Federal Register. When that happens, we will announce it and you have the opportunity to file comments by using the FCC's Electronic Comment Filing System (ECFS), posting to MD Docket No. 20-270. As standard procedure, the FCC will consider all filed comments, once the proceeding has been opened to receive them. Stay tuned for more information.
Amateur radio is far from shaking the stigma of being a "grandfather's hobby," but we must constantly demonstrate its effectiveness and advancement in technological resources it has. Amateur radio operators volunteer their time, their resources, their equipment for the public and our community. Along these similar lines of promoting the amateur radio service, there is no doubt that our assigned spectrum has tremendous value, especially from organizations that not only want them, but have money to lobby for a piece of our action. The ARRL is your only resource in spectrum defense. If you are member of the ARRL, your annual contribution goes beyond QST Magazine. Fighting for, lobbying and protecting our spectrum takes tremendous effort and costs by the ARRL. If you are not a member of the ARRL, I highly encourage you to do so not only for spectrum defense and QST Magazine, but for a variety of member benefits. Check out those benefits here at the Rocky Mountain Division site: https://rockymountaindivision.org/?page_id=52
The only constant is change. With change, we can never dismiss what got us this far in the amateur radio service. Just as we did since 2014, we did not settle for only 25 or 30 members. If you had told me that the PRA would be quickly approaching 200 members within its six year history, I would have laughed off that fleeting thought of being impossible. As we have adapted, persevered, and remained versatile, we have been successful because we never lost focus in Playing Radio, Having Fun, and Keeping the Squelch Loose. Thank you for what you do for the PRA!
73,
Dan – N2SRK
President
Parker Radio Association