Equipment for Sale from KF6AAR/SK Neighbor: Yaesu VX-8.., FT-707, Tuners, Power Supplies, more
Topic starter
August 17, 2021 9:56 pm
My Neighbor's Brother, KF6AAR/SK, passed away a couple of years ago.  They recently moved up the street from me. I'm helping them out.  There is a lot of equipment for sale:
I'll be posting some of these items individually:
Yaesu VX-8DR 50/144/222/430 MHz QuadBand APRS
Yaesu VX-8GR Dual Band APRS with GPS
Yaesu FT-2400H 2M 50 WATT Mobile 1993
LDG AT-100Pro 100W Automatic Antenna Tuner
Georgia Copper LLC Ground Bar Kit - never opened
Yaesu FT-707 Classic HF Radio(s) with Desk Mic, Power Supply - All working
Switches, Antenna Cables, Surge Protectors, G5RV, 
More Antenna Tuners and Power Supplies - Astron 
Vintage Drake TR-4C and  RV-RC.
30 MHz Dummy Load and Band Pass Filter 2000 Watt
Vintage CMI Linear Ham Radio Base Amplifier The Power Supply 100+B
1930 and 1940 QRZ Magazine Set
Galaxy CB Radios
And more... 
I'll have some of this equipment with me at Fuzzy's Taco's Parking Lot on Wednesday.  8/18/21
Also I will have as much of these items as possible in the unpaved parking lot across from the library after the Face-to-Face meeting on Wednesday night.   8/18/21
Thanks -  WØSUN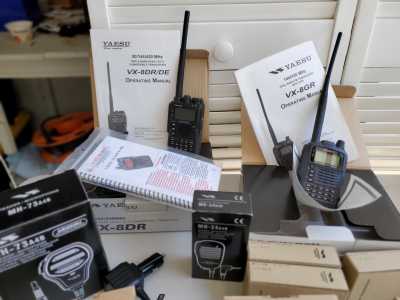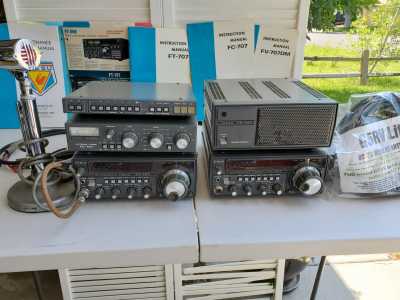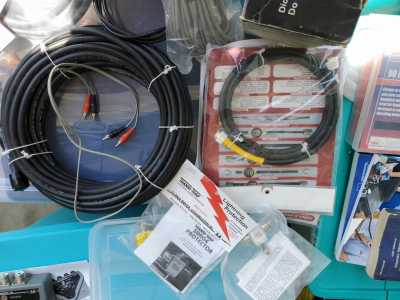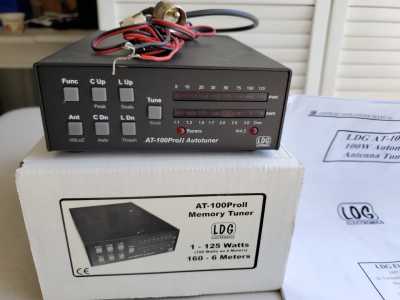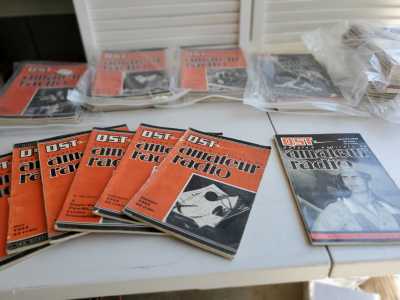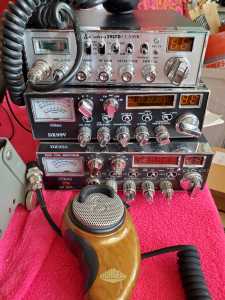 73 de Bill WØSUN
w0sun.bill@gmail.com