Field Day 2022 Planning Thread
Topic starter
May 10, 2022 8:27 pm
Greetings all.
The clock is ticking, the days are flying by quickly.
We have PLENTY of tent spots left.  No need to register or sign up for a spot.
However, if you plan on bringing a trailer, we only have a few 25' foot spots left.
FOOD.  Did someone say food?  Yep we are having a Saturday evening BBQ.  More specifically smoked pork, compliments of the PRA.  Thanks TOM NI0L for tackling this all day task.
We are planning on being 3A again this year.  That would be 3 stations on the air, on battery power.  The plan at this point is to have one CW, one Digital, and SSB station.
And no you don't need to have a ham ticket to get on the air.  We will have experienced control operators available who can assist you with getting on the air.  
Please sign up at https://signup.com/client/invitation2/secure/828997766053/true#/invitation.   We really need to get a good number of people attending, especially for the Saturday evening meal.  
73,
Dana NN0G 
Topic starter
May 31, 2022 1:03 pm
Here is a short CW 'contesting' primer video together for those interested.
It explains how to use N1MM (Our 'contesting' software) for CW.  A brief explanation of the various windows, keyboard commands, Search and Pounce (S&P), and 'Running' or calling CQ are demonstrated.
Sorry for the background hum.  Apparently the mic picked up my AC (Sorry). 
Dana NN0G
This post was modified 1 year ago 2 times by
Dana (NN0G)
Topic starter
May 31, 2022 1:06 pm
Here is the map with directions to our Field Day site.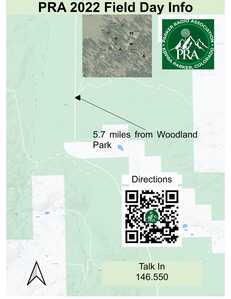 73,
Dana NN0G
Topic starter
June 4, 2022 5:21 pm
A quick video showing you how to use WSJT-X and N1MM for contesting.  
Be forewarned, I'm not a digital contester.  But did want to spend a little time in an attempt to understand what issues we may run into. 
WSJT-X N1MM from Dana Gertsch on Vimeo.
73,
Dana NN0G
Topic starter
June 10, 2022 6:58 am
As promised, here is the presentation from last night.
Don't forget to sign up if you are coming!
Topic starter
June 10, 2022 7:07 am
Here are the cheat sheets we will have at each station.  We'll get them printed out and laminated.
Your mileage may vary.