Motorola XPR4550 403-470 MHz, 25-40 WATT UHF DMR (SOLD)
Topic starter
November 18, 2020 1:28 pm
$150 club price.
Think I'm the 3rd owner. Bought it off Dan and it has been my "daily driver" radio in the truck the past couple years. Great Motorola audio, TX and RX just as one would expect. USB interface was blown when I received it, so I repaired and it works fine. I'll even throw in a good USB programming cable. On your own for Moto CPS software tho (or hit up a club member that has some).
Includes box, bracket and all the original goodies. Power cord modded with Powerpoles. Model #AAM27QPH9LA1AN. Proof-of-life photo below shows 26W on my absurdly inaccurate Chinese UHF/VHF power meter, but it's still in the ballpark of the 30W I ran at High Power. Radio never gave me a lick of trouble. Selling because I picked up one of those Icom ID-4100As at the last HRO sale so I could play on the new D-STAR repeater.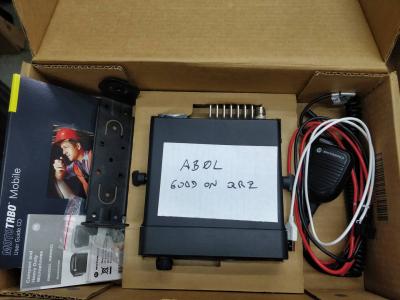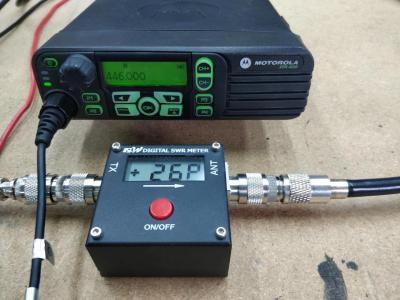 AB0L (Formerly N0KAI)
-----
Kenwood TM-V71A, Kenwood TS-590S, Icom ID-4100A, Yaseu FT-891, TYT MD-UV380, TYT MD-380, Kenwood TH-D7A, BTECH UV-5X3, µBITX V5, µBITX V4, QRPGuys 40/30/20m DSB Digital Transceiver
November 21, 2020 8:54 am
This is a DARN good deal and a great radio. Amazing audio, analog and simplex. Killer deal.
Topic starter
November 23, 2020 1:42 pm
AB0L (Formerly N0KAI)
-----
Kenwood TM-V71A, Kenwood TS-590S, Icom ID-4100A, Yaseu FT-891, TYT MD-UV380, TYT MD-380, Kenwood TH-D7A, BTECH UV-5X3, µBITX V5, µBITX V4, QRPGuys 40/30/20m DSB Digital Transceiver