Free Hustler 6-BTV and roof tower
September 13, 2020 9:10 am
Good morning all,
I have a Hustler 6-BTV antenna available for free.  It was working great last year when I upgraded.  The antenna is currently in three pieces but can be broken down to fit you vehicle.  The base mounting screws will need to be replaced.
Some other available stuff.  8 foot roof tower, and old A3 for parts, and a radio shack push up mast with rotor base.
Please contact me at dgertsch@gmuresearch.com
All items are located in Lone Tree, CO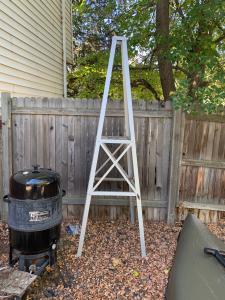 September 13, 2020 2:36 pm
I will be glad to take the Hustler.  Would like to look at your other items as well.  Is their a time tomorrow afternoon I can come by?
September 18, 2020 12:11 pm
The Hustler is gone.
The other stuff goes to the dump tomorrow morning before noon.