Field Day 2021 Planning Thread
Topic starter
December 24, 2020 12:12 pm
Field Day 2021: June 26/27
Colorado Campground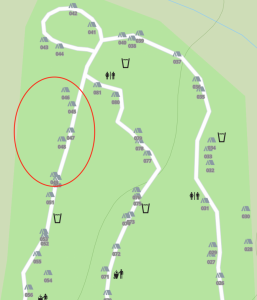 Never too early to start planning! If you camped any during COVID-fest 2020, you know how crazy the campgrounds got. 2021 will likely be even worse. If you're bringing a trailer, RIGHT NOW is the time to book your site for Field Day (click the link above). If you're tent camping, the PRA has you covered but parking is not guaranteed - carpool if at all possible. Note the club area is bookended by first-come, first-served sites 41-44 and 50-51. It's possible some of these may be open earlier in the week. They'll assuredly be all taken by the weekend.
Reply to this thread with your reservation and I'll keep the list below updated.
73, AB0L.
Club sites:
45, 46, 48, 49 (June 24-27)
Member sites:
AB0L 78 (June 24-27)
NN0G 68 (June 25 - 27)
K0TNG 81 (June 23 - 27)
NI0L 77 (June 25 - 27)
AC0M 76 (June 24-29)
AE2L 40 (June 23-27)
KC0LUH 39
AE0SE,KF0EOM 36 (June 25-28)
KE0ZIZ,KE0ZJA 35

December 27, 2020 3:31 pm
December 29, 2020 8:28 pm
I'll be in Space 81 with my motorhome.   There is plenty of room in the site for tent campers so feel free to setup.  I'll be there from June 23 to 27th.   Randy K0TNG
December 29, 2020 9:07 pm
Tom Price
NI0L
in Camp spot #77  June 25, 26, 27
Glenn Thompson, AC0M
I'll be in  camp slot # 76 from 24 - 29 June 2021
John Martin - KC0LUH.  I will be in site 39
AE0SE will be in site 36 (25 - 28th)
KF0EOM and KF0FTF will be with AE0SE along with potentially a licensee hopeful.
Longmont Amateur Radio Club (LARC) Members KE0ZIZ and KE0ZJA will be in site 35.
This post was modified 4 months ago by
hardencd
Field day beer #1, an Irish Red, is in the keg on gas. Beer #2, a Belgian Tripel, is running through the chiller right now (the HD bucket.) The plastic jug is two gallons of throw-away beer I had to pre-brew to grow enough Belgian yeast to ferment an 11% ABV Tripel!
Hope y'all are thirsty...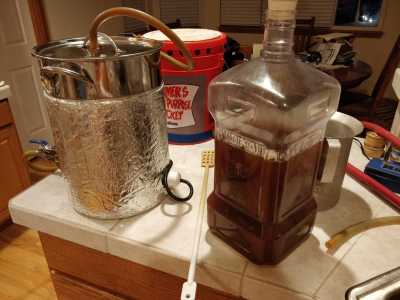 AB0L (Formerly N0KAI)
-----
Kenwood TM-V71A, Kenwood TS-590S, Icom ID-4100A, Yaseu FT-891, TYT MD-UV380, TYT MD-380, Kenwood TH-D7A, BTECH UV-5X3, µBITX V5, µBITX V4, QRPGuys 40/30/20m DSB Digital Transceiver
Cant wait to taste test!!!!
Elecraft KX2 KX3 K3, Icom IC-705 Yaesu FTD3, VX8
If anyone left a Yeti drink cap near the tacomabar, I've got it.
AB0L (Formerly N0KAI)
-----
Kenwood TM-V71A, Kenwood TS-590S, Icom ID-4100A, Yaseu FT-891, TYT MD-UV380, TYT MD-380, Kenwood TH-D7A, BTECH UV-5X3, µBITX V5, µBITX V4, QRPGuys 40/30/20m DSB Digital Transceiver