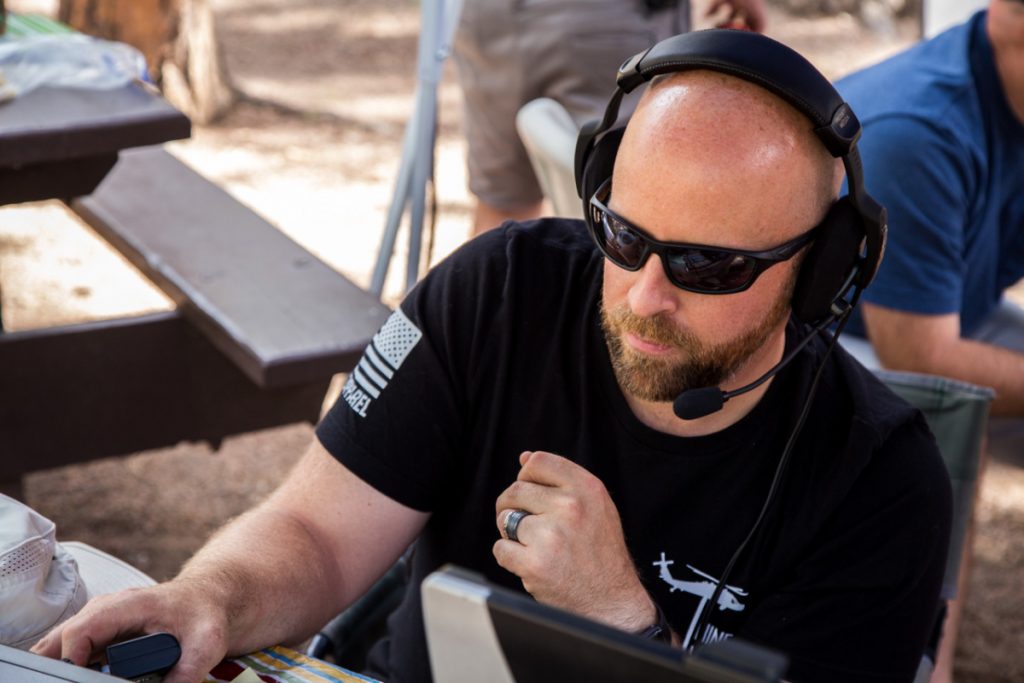 A Monthly Update From the President's Shack
The Parker Radio Association hit a major milestone in the Organization's history the evening of July 31st. We reached the 100 member mark. Reaching a milestone like this is nothing short of remarkable, considering we started this endeavor only five short years ago. For any organization, hitting a milestone does not happen by accident or is it the act of any one individual. Milestones are a collective effort by a team of individuals that are bonded together in serving a purpose and a mission.
When a small group decided to take a leap of faith in forming the PRA (frankly, we said, "let's see what happens"), our first announcement of kicking this can down the road was met with a lot of skeptics that were loud in their opinions. One of these skeptics in particular said, "Great, just what Denver needs, another radio club; just get in your car and drive to one of the other clubs that is already in the area…SMH." A statement like this hit home because there was an element of truth; Denver does have a strong concentration of long established Amateur Radio organizations. Even while standing at the base of this mountain, this small founding group came to the consensus that if we had 15, 20, or even 25 people that were "regular" and participatory, we would be just fine.
As I reflect back on the last five years, we quickly established 15, 20, then 25 regular participants. That soon quickly grew to 40, 50, then 60 members and that happened quickly. Growing that quickly does not come with its own struggles. When we had a small member base, it was easy to manage with our Leadership Team alone. However, as the numbers grew, the Leadership Team knew it was time to give the control to the members and manage the Organization. Committees were formed, members took Lead roles in these committees and new members found a way to get quickly plugged into the organization. Besides our normal monthly business meeting that is capped with absolutely amazing presentations, we decided that a night per month that is dedicated exclusively to learning and teaching was important – welcome to the formation of Elmer Night. Our Elmer Nights are just as popular as monthly meetings. No agenda, no script; simply an evening of teaching, learning, Q&A and forming relationships.
It is obvious that it is the members that make the PRA what it is today. Hitting the 100 member mark is nothing to sneeze at and it is a testament to the common goal and mission of the Organization that is lead by the members. I can't help but wonder what the next milestone will be for the organization will be. Regardless, one thing that I know true, the next milestone will also be a result of positive actions by the collective membership. To our critics from five years ago, I hope we've earned a chance to earn your membership because we are not just another ham radio club in Denver.
73,
Dan – N2SRK
President
Parker Radio Association