USB2.0 Digital DVB-T SDR+DAB+FM TV Tuner Receiver Stick RTL2832U
Topic starter
December 26, 2020 9:10 pm
Want to experiment with an SDR Receiver without breaking the bank? This USB SDR Receiver is small, but don't let the size fool you. 
Receiving frequency: 
FM radio: 87.5~108 MHZ
DAB radio:  L-Band-1452960-1490624 KHZ
                 VHF--174928- 239200 KHZ
TV system: Full DVB-T and DAB compliant
Bandwidth:  6/7/8 MHZ auto select for DVB-T
$10 (yup, ten bucks).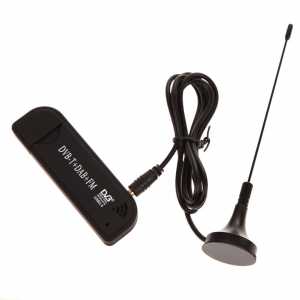 73,
Dan