*SOLD*SOLD*SOLD*Minty Fresh LDG Z-100 Plus Tuner w/Yaesu Cable
Topic starter
December 26, 2020 9:29 pm
****SOLD SOLD SOLD****
***Minty***
The LDG Z-100Plus is a small, low-cost automatic tuner suitable for base, mobile or portable. It handles up to 125 watts SSB or 30 watts Digital, but requires only 0.1 watts to tune, making it ideal for QRP operation. Use the Z-100Plus and the Y-ACC interface cable for the FT-891 mobile HF Radio, or other Yaesu radios.  The Y-ACC cable is included, along with OEM power cord, original box and packaging, and manual.
$100
73-Dan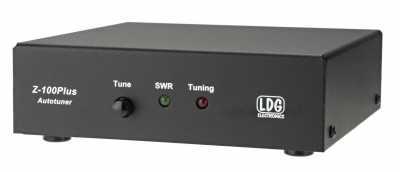 December 29, 2020 7:37 pm
Hey Dan,
Is the tuner still up for grabs.  I've got an FT-891 that could really use this.
Cameron
AD1CT
Topic starter
December 29, 2020 7:43 pm
Hi Cameron,
That was my exact setup when I had my 891. This tuner was simple, worked like a champ, and can tune a paperclip (almost).
Still available...let me know when you'd like to meet.
73,
Dan
December 29, 2020 7:55 pm
What's the best way for me to get you the money?  Do you do Zelle, paypal, etc or I can pull cash?  We could meet tomorrow evening whenever its convenient 
Cameron