Alinco Variable Power Supply
Topic starter
June 3, 2021 9:21 am
This is a very nice 100% operational power supply. Model number is DM- 330FX.  Check it out online for all of the details again it works 100% has a jumper on the back terminals for power poles and you can also connect directly to the front as well. Very versatile supply I've had it for a few years but it's just been sitting on the shelf so someone else might as well get some use out of it. I checked it out over the last week and it works 100%. Price on the power supply is $80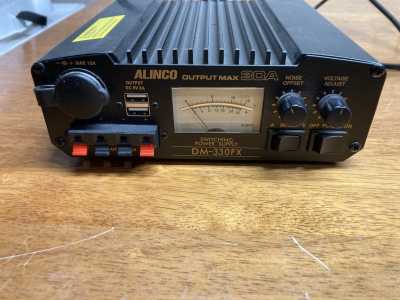 and by the way this is a 30 amp supply
I can use one of these, Paul. I'll take it.
Bill
W5VV
Topic starter
June 7, 2021 8:09 pm
Bill,  sorry,  I responded last week but it didn't do through.  I still have the power supply but will tied up or be out of town until Friday.  I can meet up with you this weekend sometime it that works?
Paul
303-362-3933