Anytone D878 issue
I'm was trying yesterday to get on the Digital net without success on my 878.  Here is the definition for the channel I was trying to use.  Do I have something in my channel setup wrong?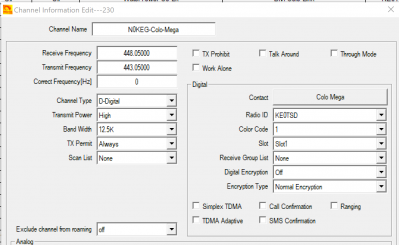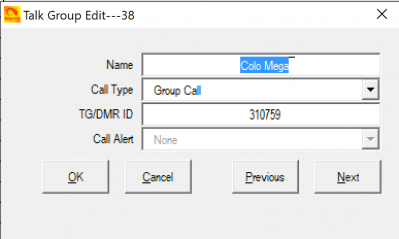 I was hearing everything okay, but I could not be recognized on the dashboard at http://xlx720.parkerradio.org/
I have been able to hit the Smokey Hill machine in the past with this radio.
I'm open to suggestions.
73, 
Ed L (KE0TSD)
Exactly same settings as I have.  I can't hit Smokey Hill repeater so I don't use it.  I do have an additional setting on the channel information page called DMR MODE and it is set to repeater.  I am using the D878UV CPS version 1.17 if that helps
AB4BA
Success last night hitting the Pinery machine.  I updated everything to 1.18, and the repeater flag option appeared as described.  I still can't hit Smokey hill, but I'm guessing that is more related to my LOS or power. 
Maybe I can be heard on the Monday net this time.
Thanks,
Ed L.  (KE0TSD)