Field Day 2020 Planning Thread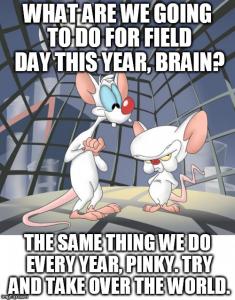 In the words of KB4SMK "Field Day is not a contest, we will win."
Of course planning this year is going to be a little fluid.  Colorado Campground current conditions are that they are closed until May 31st.  Hopefully we're not all going to be 1E this year.  So in the spirit of optimism, lets start laying out the plans.
73,
Robert
AE0CA
I was looking to setup a Winlink station for sending emails over RF if that is something the committee was interested in.  I can't remember what the point value is but I thought it was something.  
Ray, N0KEG and I will be working on logging computers. We have two, could use another two more (backups).  All will need to be available a week before Field Day to configure, test and network together.
Also, FT8 was great last year for 2X points for QSO's. We will need another digi station set up for overnight operators.
Educational activity will be on using an antenna analyzer.