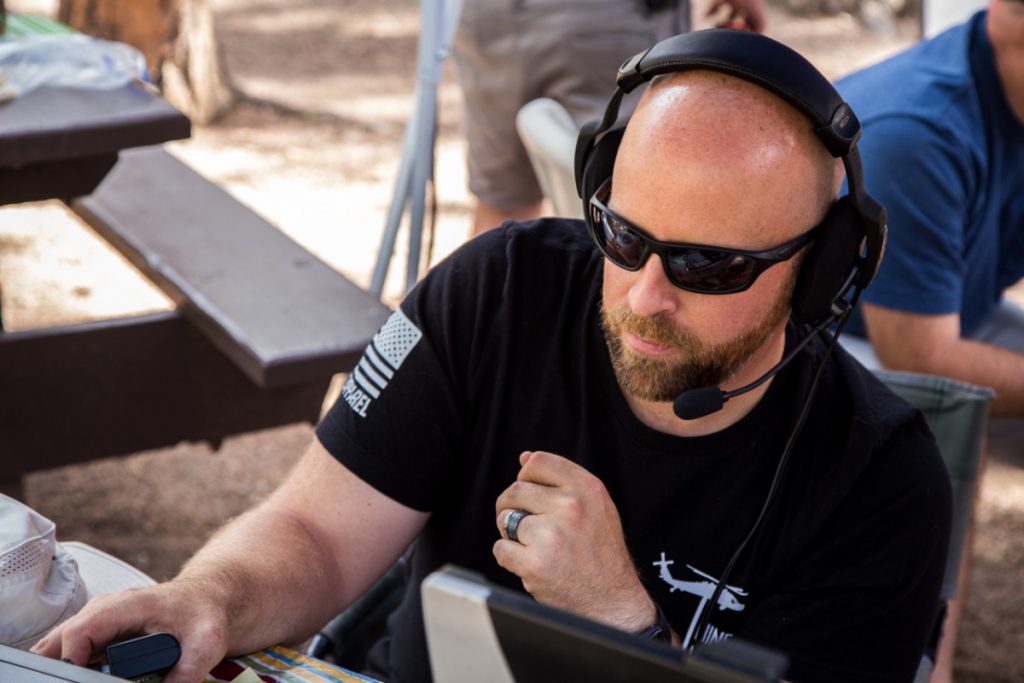 November is one of my favorite months of the year. In particular, the celebration of Thanksgiving typically involves amazing preplanning, preparation, a day's long cooking of delicacies, and more food consumed than I care to admit. Throw in the necessary football games and numerous naps in between the family discussions and activities; it is easy to see why this flurry of activity is relaxing and enjoyable. Within the PRA, Thanksgiving is not exclusive to a Thursday in November. We celebrate Thanksgiving weekly.
Over the last year and a half, the PRA navigated a critical time in its short history with the global pandemic. We remained committed to be engaged with members and were versatile in shifting monthly meetings and presentations to an online video conference with YouTube recording and backup. With our amazing committees, we were able to keep the momentum going in adding several repeaters, upgrading equipment, and increasing our loaner equipment. As we crawled out of shutdowns and isolation, it felt as if the PRA never missed a beat. In fact, as of this writing, we 237 members, of which, we are not only thankful for, but we are extremely fortunate that 237 amateur radio operators put their trust in membership with the PRA.
Weekly Thanksgiving comes in the form of our on-the-air nets. There is no better way to stay on top of the PRA activities than participating in our nets. Frankly, it is a great way to exercise the precious resources of our amateur radio spectrum that we have been assigned. Getting on the air not only improves your listening and copying skills, but you'll also get a sense of how well your equipment is operating. Of utmost importance, our nets are a great way to ask questions, gain insight, and share information in your amateur radio journey. No matter where you are in your amateur radio journey, the PRA is thankful for you and will meet you where you are.
Going into the end of 2021, your PRA Board of Directors will have several new faces. Congratulations to Paul-AC5S (Vice President), Scott-AK6Q (At-Large), Randy-K0TNG (At-Large), Jeff-AB0L (Chief Technology Officer), Brian-K0FBS (Secretary) and Robert-AE0CA (Treasurer) on their election to the PRA Board for 2022-2023. Your willingness to say "yes" is a testament to your impact on the PRA and reaching beyond. The giving of your time, talent, and treasures is what will carry the PRA in the years to come. Again, congratulations.
For the current Board of Directors; Elizabeth-N1RDH, Patrick-AI8C, Justin-AE2L, Wayne-N0AD, Ray-N0KEG, and John-N4SJW – your individual and collective efforts over the last two years have not only built the PRA, but you have driven our organization through a global pandemic and set it up for success. To grow our membership as we have the last two years is nothing short of amazing. Most importantly, I appreciate the insight you have given me. Through constructive rumbles, we never lost sight of what was important in our decisions – doing what is best for the organization. Your guidance, drive, and support of the PRA is very special and one that I am extremely thankful for today, tomorrow, and into the future.
There is a lot to be thankful for within the PRA, especially through membership and participation in a committee or as a committee chair. Giving of your time, talent, and treasures is more rewarding than you probably realize. I can assure you that as you give, the more you receive. As we embark on the Thanksgiving feast, know how thankful we are to you and what you bring to the PRA and the amateur radio service. See you on the air!
73,
Dan – N2SRK
President
Parker Radio Association