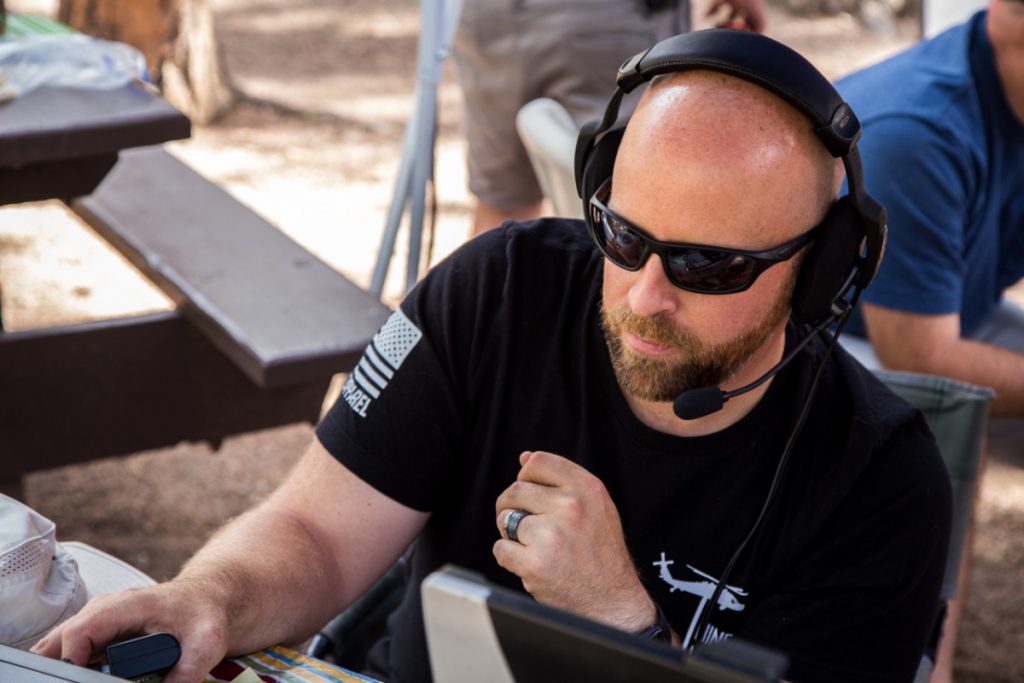 It is truly an exciting time to be a member of the Parker Radio Association. At each meeting, whether it is on-the-air or in-person, I am blown away with the spirit of fun and laughter that is coupled with giving spirit. At the core of the PRA is a culture and spirit of giving. It is through our spirit of giving that we put into action our time, talent and treasures to promote, share and encourage the amateur radio service to others.
Giving comes in so many different ways. Obviously, financial giving supports the organization and funds committee projects, club assets (like loaner equipment) and other PRA initiatives such as community work. Financial support is important in any organization and the PRA leadership takes that stewardship seriously in the use of our funds.
Another way of giving is participating in weekly nets. Yes, that simple act of checking in on a net and giving comments can spark revolutionary ideas for a fellow amateur radio operator. Recently, I have been bitten by the AllStar bug and I am looking forward to building my own AllStar node/hotspot and maybe even a repeater. This idea came through a few fellow PRA members comments on a net about AllStar. If it were not for those simple comments of "here is what I am working on in my shack…" I would have never given AllStar a glance.
Two monthly events, our in-person meetings and Elmer Night, give all PRA members opportunities to give back. At our in-person meetings, we experience a passionate member give a presentation on a topic pertinent to amateur radio. Also, with the influx of new members, it is great to see how we act as ambassadors to the service by welcoming our visitors and guests as if we have known them forever. Elmer Night is an amazing evening filled with no agenda other than, bring your questions, your talents, and resources. We thrive on learning and the promotion of learning in the amateur radio service because ham radio is a buffet; there is so much to choose from that sometimes it is hard to find a good place to start. That is where Elmer Night comes in for new, returning, or seasoned operators.
Another example of giving is by participating in a committee or seeking a Leadership/Board position in the PRA. With well over 230 members, the talent that we have, collectively, is astounding. You will not have to look hard, as I do every week, and find people that are smarter than us. Our committee are filled with smart, talented and amazing people; at the core, every committee needs help and support. As an example, if you do not know anything about repeaters, joining the Repeater Committee is a great place to learn and jump in with friendly, welcoming experts that will guide and teach you. From a Board standpoint, every two years, the PRA nominates a new Board and this upcoming Fall is our election year. To support the organization and its growth, fresh ideas and perspectives are healthy to have.
I know that I could go on and on about how the PRA members, collectively, drive what may be seen as simple into amazing outcomes. The spirit of giving is strong within the PRA and I love seeing this spirit that is supported by fun and laughter along the way. Putting our time, talent and treasures to use in promoting, sharing and encouraging the amateur radio service is what the PRA does best, daily.
73,
Dan – N2SRK
President
Parker Radio Association