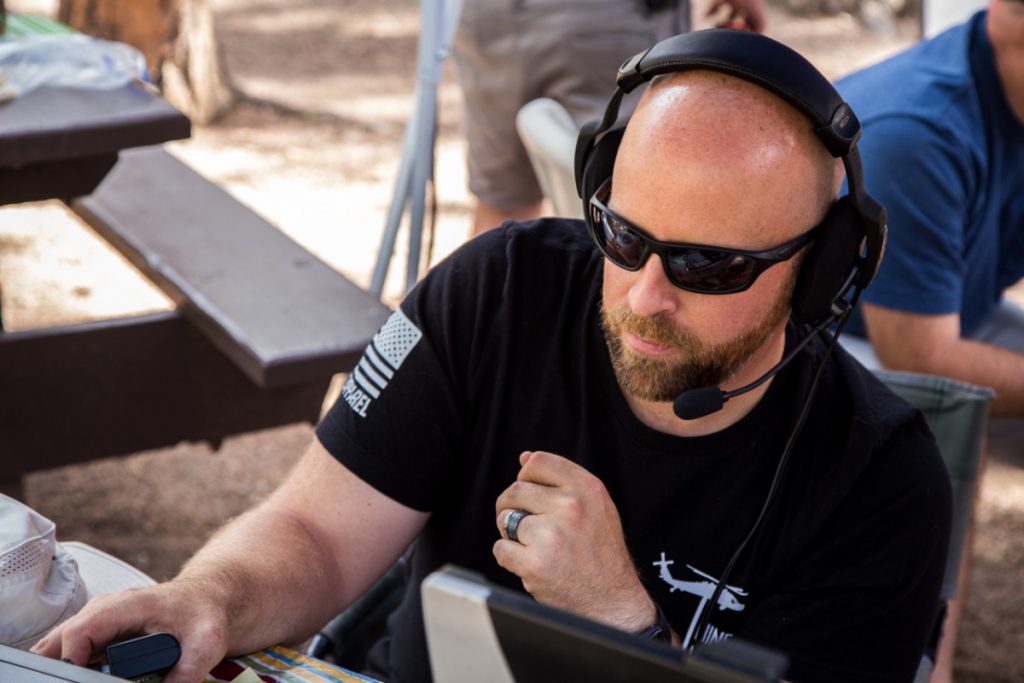 As you read this, we are nearly 100% through the year 2020. At the start of this year, I wrote about my Ham Radio Resolutions for 2020 – become more proficient in CW, finish DXCC, and maintaining focus on "Keeping the Squelch Loose." As Meatloaf reminds me, "two out of three ain't bad." Most important to me the past year, for the PRA, has been the evolution of our committees and the enthusiasm, energy and excitement that the Chairs/Co-Chairs and overall membership have brought to the PRA. When people ask about the future of the amateur radio service and how to attract more people to ham radio, we simply cannot describe ham radio, we have to show it, demonstrate it, while allowing people to get a flavor of the service. That time time is now.
Hitting the 200 member mark was not part of an overall plan or strategy, it simply happened. Last month, we talked about the snowball effect of our membership gain and the contributing factors that led to such an explosive growth. As an organization, not only did we tap the talents of our members, but we exhausted resources with online platforms to do much more than a monthly meeting. We brought content, hands-on demonstrations, and plenty of Q&A to promote the learning experience. The best part of leveraging this technology and online platforms is that we created an excellent reference library as a go-to that showcases all the possibilities that amateur radio can provide. Not everyone has a ham radio, but nearly everyone has YouTube application at their fingertips or in their pocket. The Parker Radio Association YouTube Channel is filling with great topics of learning. If you have not subscribed and LIKED our videos, please do so as it helps open up additional resources within YouTube for us. If you have a topic that you would like to present, let us know!
There is no doubt that change is necessary for any organization or entity to survive. One of my favorite books, "Who Moved My Cheese?" tells the story of two mice and their ability/inability to embrace change or remain cemented in their ways. This very much tells the story of the amateur radio service. Our service is rich in history and tradition, which is a good thing, at times, because it acts as the cornerstone to the structure. At the same time, too, amateur radio undoubtedly faces some needed attention to its promotion in the "here and now" society we live.
As amateur radio operators and ambassadors to the service, how do we best promote amateur radio? I firmly believe that although ham radio can be briefly described, it has to be shown or demonstrated in such a way that we do not show to be 20 or 30 years behind the rest of the world from a technological standpoint. Like Apple does every year with their iPhone release, we have to cannibalize our own product. Not to the point of death or destruction, but in such a way that we can showcase our ever evolving technology.
This past year, I purchased a FlexRadio and as many of you know, I was anxiously nervous in purchasing a radio with zero knobs or numerous buttons. However, when non-hams ask me what I like to do for fun, one of the first things I mention is that I am a licensed amateur radio operator. Most people ask if I have a big tower and giant antenna at my house. When I describe the basic set up of a well hidden wire antenna, I leverage technology; I pull out my iPhone, pull up my FlexRadio SDR app and tell them that this is a live look and listen to the radio at my house, what it is hearing and the countries on the air. Here is where I get serious bites on the hook while demonstrating through my iPhone…I will ask, "hey, you want to talk to this other station?" Usually my question is met with "Really? I can do that?" Sometimes the skeptics laugh and say, "yeah, right, you can't do that." When that demonstration happens, jaws drop open and people say, "I never knew ham radio was like that today!" From there, I typically learn that some people had a scanner, or a family member that listened to shortwave radio. I even found a co-worker that liked to experiment with RaspberryPi building and SDR receivers. Talk about a golden opportunity to embrace the hackers among us! Speaking of embracing, the PRA will continue to embrace and welcome everyone. We do not need to do anything special; we simply need to leverage technology that people are familiar with and demonstrated in the Here and Now.
The bottom line is this, if you are waiting for something to magically get amateur radio promoted in our next generation of ham radio operators, you are missing a great opportunity. The time is now to act in demonstrating what we can do as operators. At the same time, too, we have to be open to new ideas, suggestions, and embracing the overlaps of other Makers or Hackers and their technology with amateur radio. Even though we hold tightly to the roots of amateur radio, we must embrace the only constant; change. The time is now.
May your stockings be filled with plenty of DX and your New Year be free of high SWR.
73,
Dan – N2SRK
President
Parker Radio Association