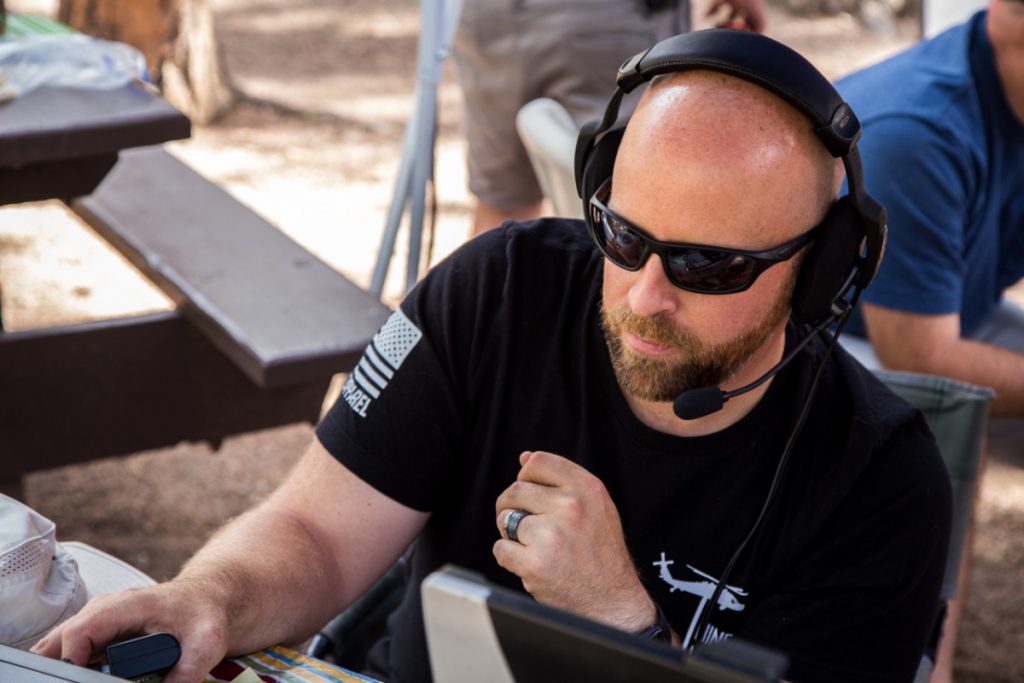 A Monthly Update from the President's Shack
Throughout the month of June, I was overwhelmed by the well wishes and congratulatory remarks on my appointment as Vice Director of the Rocky Mountain Division of the ARRL. The ARRL has been an important part of my amateur radio journey and I am excited to carry the successes of your Parker Radio Association throughout the Division and to ARRL Headquarters. If you are not a member of the ARRL, I highly encourage you to research all that the ARRL does for the amateur radio service prior to joining. If you think that an ARRL membership is simply a subscription to a monthly magazine, please dig deeper. There are dozens of services and benefits to ARRL membership that most members do not take full advantage of in their amateur radio activities. After you've done some research on ARRL Membership, should you have any questions, please reach out to me.
For the past six years, the Parker Radio Association mantra has been simple; Play Radio, Have Fun, and Keep the Squelch Loose. In the last several months, our membership numbers have accelerated well past the 160 member mark. Some amateur radio organizations are growing, while many others are experiencing a shrinking membership. I've often wondered what elements of the Parker Radio Association have supported our growth. I've kicked this wonder around to several of our new members, and in particular, our female members. In summary, the responses were conclusive and consistent. The best comment that summarized all the comments received:
"The PRA made me feel like I was a long-time member the first time I walked in for a meeting. I was greeted quickly and introduced to several other members. I've attended a few other group's club meetings, besides the PRA, and went completely unnoticed…but not with the PRA; you can't go unnoticed with this group."
One of the other elements that the PRA does very well is encouraging and celebrating milestones. Many of our members are sitting for their first amateur radio exam; others are upgrading. We surround our brothers and sisters with encouragement and offers of help, when called upon. We also celebrate first contacts and milestone contacts such as a new country worked on HF. The bottom line is that when we continue to welcome our visitors, guests, and all members with enthusiasm, we get to know them better so that we can best surround them with encouragement and a warm spirit.
Last weekend, we held our first major face-to-face gathering as a group since the end of February by participating in the ARRL Field Day. Simply put, it was our best Field Day yet. Our Field Day coordinator, Brent-KB4SMK, was the conductor and lead a great team to not only a successful weekend, but one that was filled with laughter, learning, excitement, and fun. There is not a Field Day that I don't learn something new. This year was no exception. Everyone there learned something, many taught something, and everyone had an amazing experience. Hopefully this is the launching pad for many more PRA events through the balance of 2020.
May we continue to focus on people in each and every opportunity we have. Making people feel welcomed into the PRA and do so with a spirit of kindness, friendship, and goodwill. You never know what impact you are making on that person and their future within the amateur radio service.
73,
Dan – N2SRK
President
Parker Radio Association