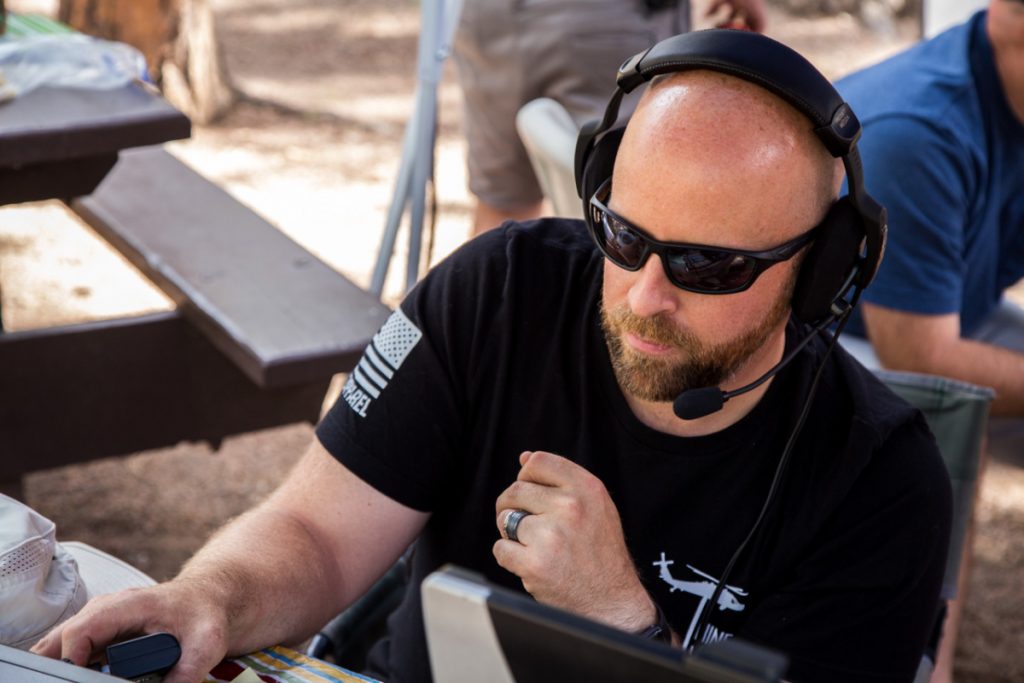 A Monthly Update from the President's Shack
The month of May, especially in Colorado, provides glimpses of spring time and some reminders of how Old Man Winter likes to remind us that an 80 degree today does not discount snowfall tomorrow. When listening and participating in repeater rag-chews and nets, it is so refreshing to hear so many fellow operators talk about how they are gearing-up for spring time. Whether it is installing a new antenna, changing out coax, or re-configuring their camping or Go-Kit, this time of year brings out the vision, strategy, and execution not only in our own shack, but in the PRA, and amateur radio as well. If you have not noticed, the PRA has been gearing up for a lot of activities and events outside of our monthly meetings and nets.
In looking forward to the activities of the coming months, it is important to understand some of the milestones that got us here in the first four months of 2019. One of the biggest accomplishments has been the redevelopment, release, and management of our improved website. This is a testament to the talents and expertise of our membership. I especially want to thank Jeff, N0KAI, for the hours, days, weeks, and months he has put into the our website. It now offers members full control over their updates of callsign, email address, and methods of preferred contact. Membership has its privileges and with membership comes login credentials that gives members exclusive access to areas such as forums. The development of this site was not a top-down drive or mandate; these suggestions came from our members and this is a perfect example of how the PRA belongs to its members.
Looking ahead, the PRA has many activities coming up through May and June. Aside from our monthly face-to-face meetings and Elmer Nights, there are several ways you can exercise your amateur radio privileges. On June 8th, we will be supporting the Pedaling 4 Parkinson's cycling event where we provide communications for nearly 200 riders over a 60-mile course spanning Arapahoe and Douglas Counties. This low pressure event is a great way to not only see, but participate and demonstrate the reliability of our amateur radio network. If we learned anything from our conversations with the staff from P4P, they will admit that "cell phones just do not cut it." Want to help out, sign-ups are still underway at parkerradio.org/p4p.
One of the main events for the PRA each year is Field Day. On June 22nd and 23rd, over 30 members of the PRA test their skills and preparedness in setting up stations in less than ideal conditions. To me, the beauty of the Colorado Mountains is ideal, but setting up with the lack of luxuries such as commercial power gives us a challenge. It is really fascinating to see the planning and execution by our Field Day committee and how the PRA comes together to not only rack up a lot of contacts, but my measure of success is how often I hear people laugh and have fun. If you have never experienced a PRA Field Day, give yourself that opportunity, even if it for a few hours. You'll get on the air, make a ton of contacts, learn something, teach something, and have fun. More details about Field Day can be found on our website.
For what is ahead this year, remember that officer elections are coming up. If you ever wanted to be a part of the Leadership Team of the PRA, this year is your opportunity. All positions are open for nomination and election for a two-year term. If you are interested in a particular position, let us know! We want to not only encourage your participation, but give you keen insight into each position and the duties that come in serving your fellow members.
Of all things that matter in the PRA, we continue to hold true to our core belief to Play Radio, Have Fun, and Keep The Squelch Loose. See you on the air.
73,
Dan – N2SRK
President
Parker Radio Association